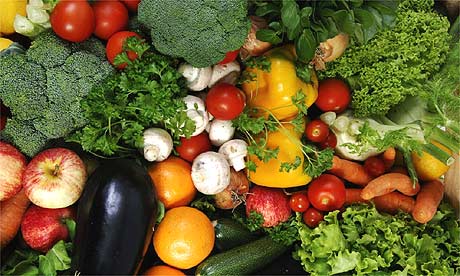 Click here
to see a map of organic farms.
The New York Times article shows the most recent agricultural data, which is from 2007. As of 2007, there were 10,159 organic farms. Personally, I know this number to be much, much higher now that it's 2009, namely because of the recent growth of
CSA's
. I realize that one must take into consideration small farms that are going out of business due to big industrialized farms, but many of them were not organic to begin with. The growth of CSA farms has taken on an unusual momentum. I love it.
The map showing organic farms is great because it is broken down into three specific categories:
vegetable farms

milk farms

orchards
Anyway, to many of you this may not be
news
, but I thought it to be interesting, especially with gardening season right around the corner.
I plan to post a series of pictures of my little garden soon. My neighbor purchased a Stevia plant and I tasted a leaf--it is incredibly delicious and sweet. Looking forward to using it with mint tea, which is also growing right outside.
What are

you

growing this year?
PS. What in tarnation does this post have to do with
sugar
? If you are going without sugar or are cutting down on the amount you eat, it's activities like gardening and eating fresh produce that make it easier to live without sugar. Trust me, it can be the dickens some days, but when I wander around my garden and sample leaves and dig in the dirt, sugar is the furthest thing from my mind. It's when I'm wandering around the house that I get my sweet tooth anxieties.
There is nothing like the fragrance of fresh dirt or the feel of an earthworm that satiates my senses.